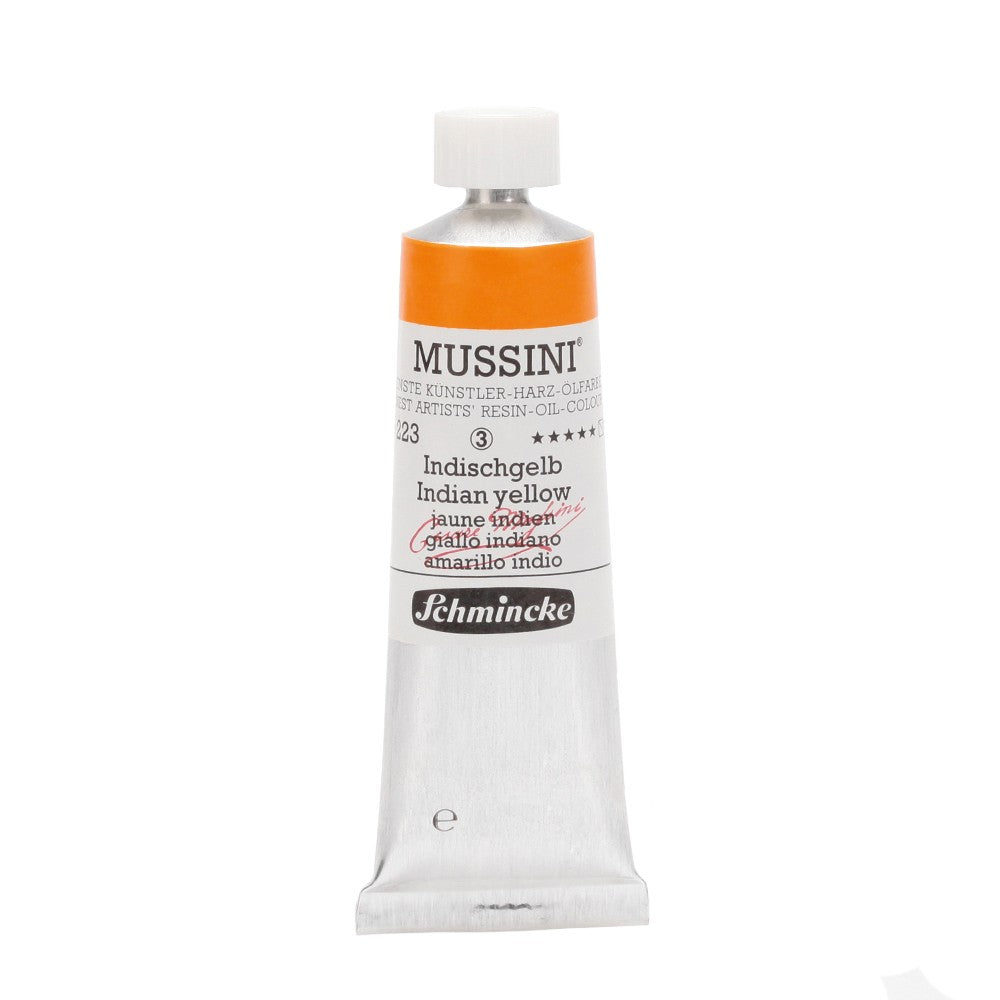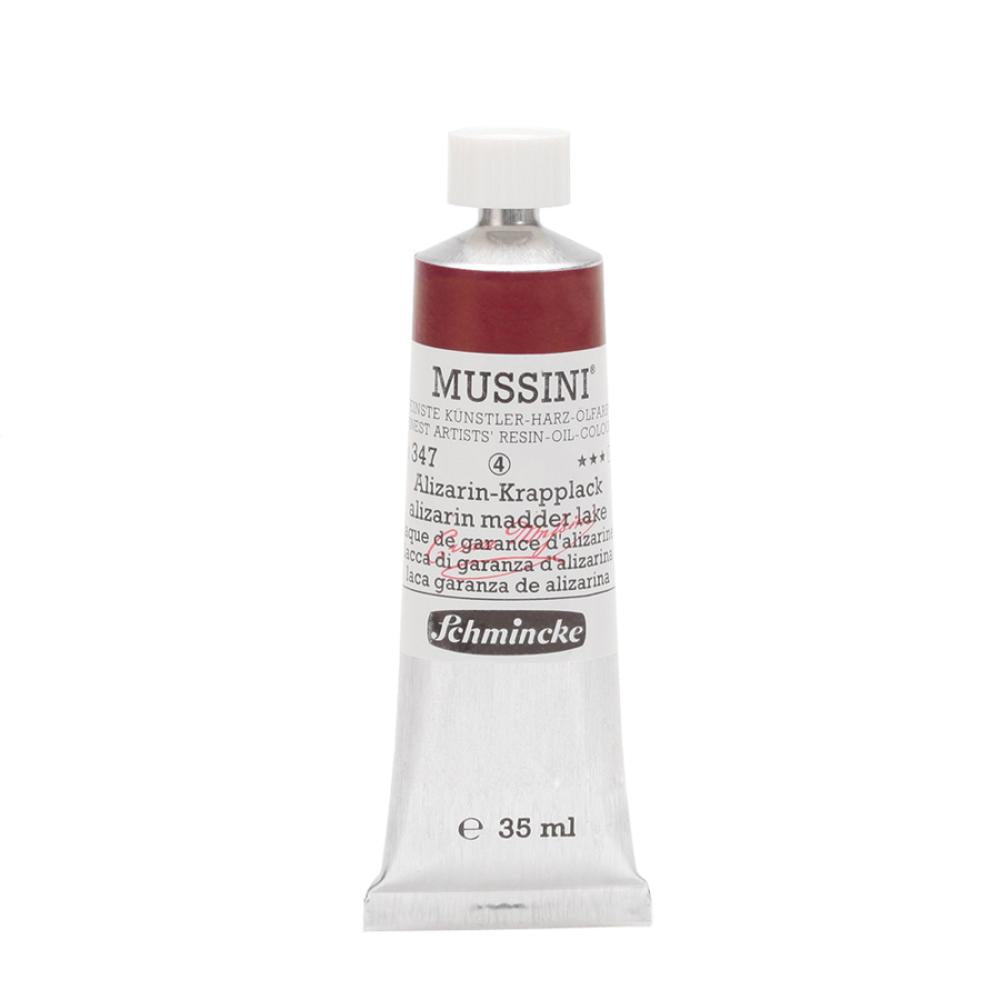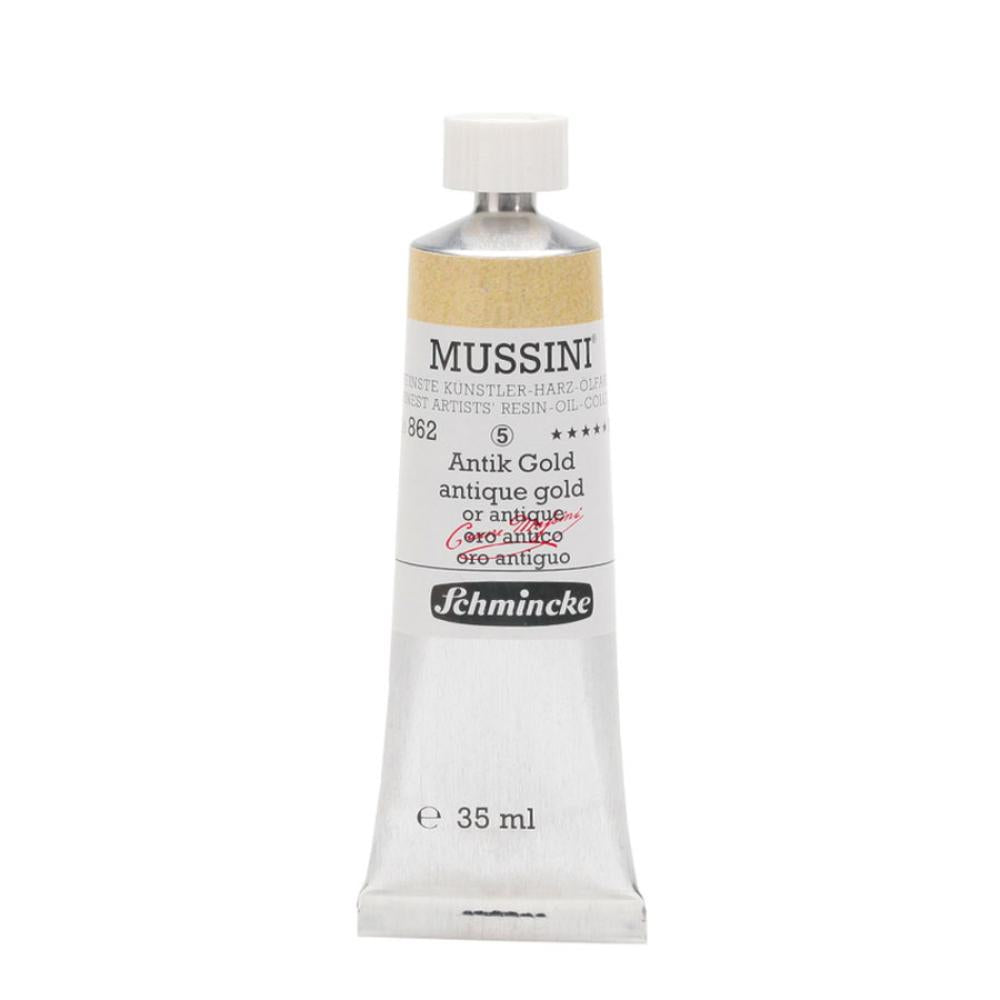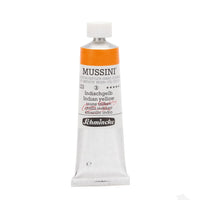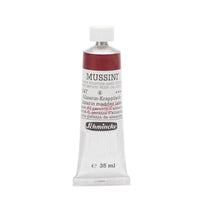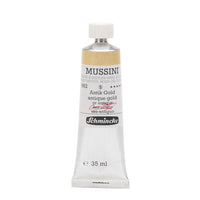 Schmincke Mussini Resin Oil Colours
Excellent mixing results with any other oil paint
Pleasant, modest soft resinous odour
Well-balanced and tension-free drying process

Schmincke combines a variety of painting oils such as linseed, safflower, and 

walnut oil 

with dissolved dammar natural resin.
Zinc White

Titanium Opaque White


Translucent White


Flesh Tint


Medieval Yellow


Yellowish Green Ural

Cadmium yellow Tone
Lemon Yellow

Vanadium Yellow Light


Vanadium Yellow Deep


Indian Yellow


Brilliant Yellow

Cadmium Yellow 1 Light

Cadmium yellow 2 middle


Cadmium Yellow 3 Deep


Cadmium Orange


Naples Yellow Light


Naples Yellow Deep


Translucent Yellow Oxide


Translucent Orange Oxide


Translucent Yellow


Translucent Orange


Chrome Orange Tone

Brilliant Scarlet

Cadmium Red Middle


Madder Root Tone


Madder Lake Brilliant

Madder Lake Dark

Alizarin Madder Lake


Florentine Red


Cadmium Red Light


Cadmium Red Deep


Carmine


Translucent Magenta


Vermillion Red Tone


Translucent Red Oxide


Caesar Purple

Translucent Violet

Cobalt Cerulean Blue


Translucent Cyan


Indigo


Cobalt Blue Tone


Cobalt Blue Light

Cobalt Blue Deep

Royal Blue Light


Royal Blue Deep


Manganese Cerulean Blue


Prussian/Paris Blue


Ultramarine Blue Light

Ultramarine Blue Deep

Delft Blue


Indigo Tone


Byzantine Blue


Translucent Oriental Blue


Translucent Turquoise

Cobalt Turquoise
Chromium Green Tone Light

Chromium Green tone Deep


Chromium Oxide Green Brilliant


Chromium Oxide Green


Helio Green Deep


Helio Green Light


Sap Green


Cobalt Green Opaque


Viridian


Yellowish Green


Translucent Golden Green


Oriental Green


Turmaline Green


Yellow Sienna


Natural Bohemian Green Earth


Pompeian Red


Caput Mortuum

English Red
Deep Ochre

Atish Light Ochre


Raw Sienna


Natural Burnt Sienna

Brown Pink
Pozzuoli Earth

Natural Raw Umber


Natural Burnt Umber

Vandyke Brown
Translucent Brown Oxide

Raw Umber Light


Atrament Black


Ivory Black


Lamp Black


Schmincke Payne's Grey


Mineral Black


Bluish Grey 1

Bluish Grey 2

Brownish Grey 1


Brownish Grey 2


Shade Grey


Dove Grey


White Gold

Renaissance Gold

Antique Gold


Yellow Gold


Gold Bronze


Rose Gold


Copper

Choosing a selection results in a full page refresh.
Press the space key then arrow keys to make a selection.